Well-being for body and soul, the special experience of your journey to Thailand.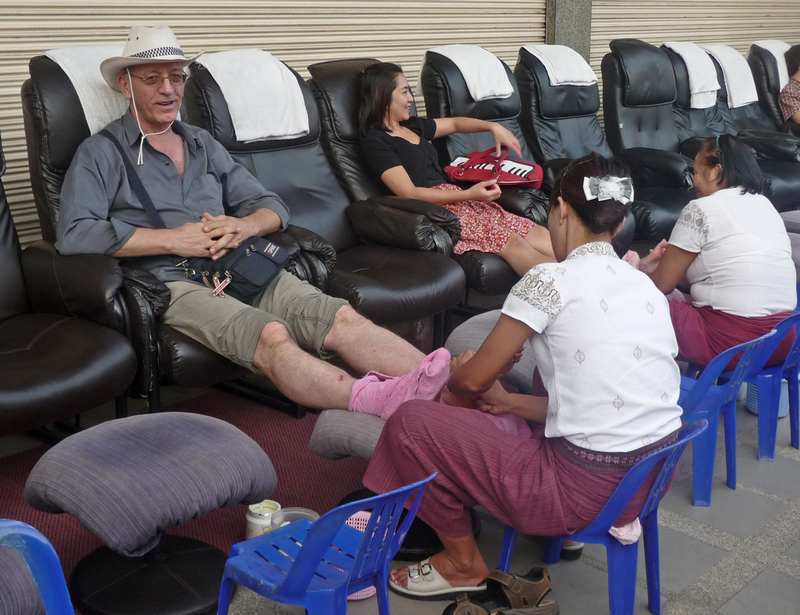 The South Asian climate as well as the healthy and well-balanced nutrition are central to your relaxing and refreshing vacation. Due to the high share of fibers in the local nutrition, your body will experience a smooth and energizing purification.

Relax with a head, shoulder, back or foot massage at the end of an eventful, exciting day, or indulge yourself with a full-day wellness program.
At EIDI Homestay's beauty parlor, you have a choice of professional wellness treats to fit your needs.
The head, shoulder and back massage helps you to chill out, relax, or revitalizes.Fußmassage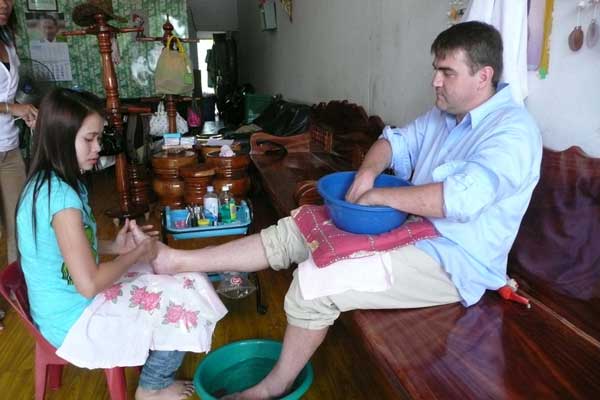 The Thai foot massage Uses a technique by which pressure is exerted on specific plantar neural spots which connect energetically to your inner organs. In the traditional medical care, this acupressure is also a healing technique that helps your body and soul regain inner peace, harmony and balance.
Try a traditional Thai massage By one of our experienced masseurs. This technique has been transmitted from one generation to the next for centuries. Altering pressure and extension on muscles and energy lines, the body's energy meridians are stimulated and tensions lifted. You will feel inspired by the positive spirit of this experience.
The traditional Thai massage usually lasts 2 hours and mainly focuses on the back and the legs. It is also applied in cases of migrane, nausea, coughing, sleeping disorders, or knee and back problems.
Take a deep-cleaning facial care which can turns problematic skin radiant and supports a positive effect. Our face is just like a calling card for our counterparts. It shows our vitality, it is the mirror of our soul and speaks about our life style. During the facial treatment, the pores are deep-cleaned with mix of hot steam and the application of a purifying facial mask. The treatment finishes with a relaxing face massage.
Well-manicured hands and nails constitute another important aspect of a pleasant appearance. In our beauty parlor, you can book a full-fledged manicure and with a nail polish of your choice. Did you know that our nails do not only protect the extremely sensitive finger tips, but also display your body condition? A specially trained medical doctor can even diagnose your physical and psychic condition based on the state of the finger nails. Maybe your hands also deserve a little holiday!
Chose a full care of your feet with pedicure The callused skin is abraded, the nails filed and polished if you so wish. In ancient Egypt, pedicure already constituted a custom and ritual for a well-groomed appearance. Particularly during the summer time, when wearing sandals and light shoes, well-manicured feet are a pleasant sight. Our feet are the hardest working body parts and require special attention and care.