Isaan Jurassic Park probably is one of the most interesting excavation sites for dinosaur fossils in Thailand, and is located just some 35 kilometers from EIDI Homestay.
Six fossile dinosaurs have been found submontane of 'Phu Kum Kao' mountain. Visitors can take a closer look at the skeletons in the great exhibition hall of the site.

In an open area, fossil and dinosaur excavations are being displayed. An interesting, multi-media pedagogical trail takes the visitors on a time travel to the palaeozoic.
Along the tunnels and corridors of the two-storey building, different expositions are accessible, that cover thematically geology, the genesis and evolution of planet Earth from early ages to the Mesozoic, (age of dinosaurs) and Cenozoic (age of the humans).
See the life-size skeletons of the different dinosaur species that were discovered in this region. The skeletons are probably the most extraordinary exhibits in the museum.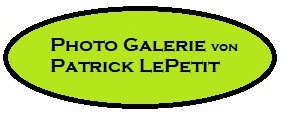 Enjoy the stunning view from the top of 'Phu Kum Khao'
A 500 step stairway takes you up. If you feel fit, it is worthwhile taking the stairs as the view will pay off all efforts.